Home
›
Community Cafe
RIP eBay Goldmoney Physical 79Au197
Posts: 4,047
Gold ✭✭✭✭✭
Alas poor Goldmoney Physical! I knew him, Horatio.
@GoldMatters
pointed this out in another thread. It deserves more.
http://stores.ebay.com/GoldmoneyPhysical
http://www.ebay.com/usr/goldmoneyphysical
Goldmoney Physical lived a short but passionate life. It began life as the
BitGold store on eBay.
One could bid for or purchase GoldCubes at below spot costs. I grew to love it.
The BitGold store was the first hint of the new Goldmoney rebranding. It almost let the cat out of the bag. See
HERE
,
HERE
, And
HERE
.
At one time I had hoped that the Goldmoney Physical store would sell Goldmoney branded tshirts, golf shirts, and cap but that was not to be. Now I suspect that the eBay Goldmoney Physical store was set up to flush all of the old BitGold GoldCubes out of the system.
@Melanie
(The Legend) has assured me numerous times that new Goldmoney branded cubes were in the plan. At the end it ban to sell various sizes of gold Canadian Maple Leaves.
Those of you who knew and loved Goldmoney Physical and those of you who never knew it - please take a moment of silence in remembrance.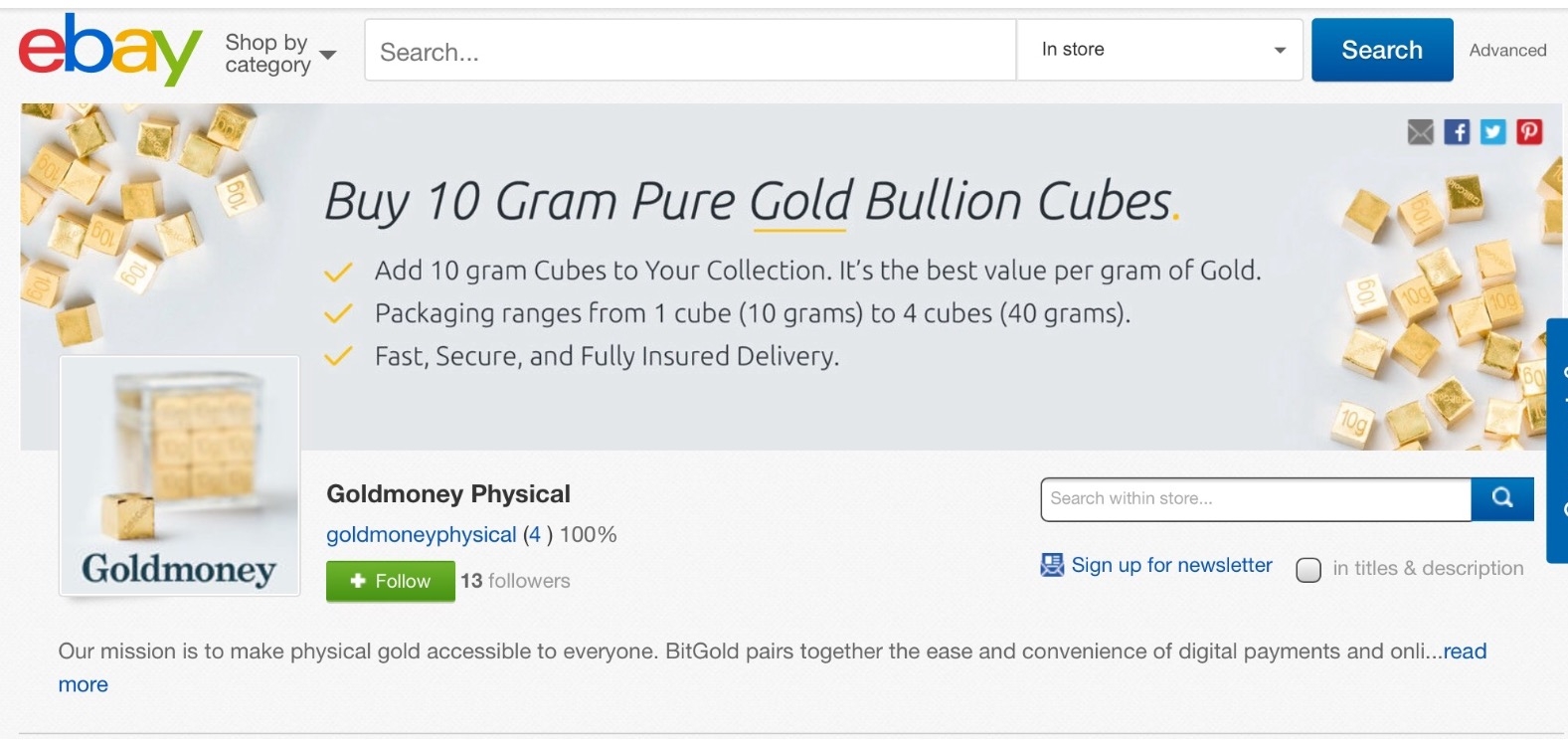 RIP Goldmoney Physical
Tagged: