Home
›
About Goldmoney
Detailed info on BitGold bankruptcy and liquidation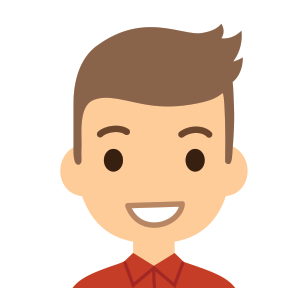 solargold
Posts: 115
Copper ✭✭
Where can we find further information on the redemption process in the event of a BitGold bankruptcy?
I am aware of the BitGold support article, "
Ownership, Safety, and Security of Your Gold
", and I do note that there is a section at the end "What happens if BitGold goes out of business?". While this article is very helpful, I think that more detailed, comprehensive information is required considering the amount of gold that users could end up holding in their accounts.
My
first question
was going to be how is the gold actually physically allocated. But while it doesn't state it in the aforementioned support article,
@Melanie
explains in a forum post
that our gold is allocated in 1kg bars. Many thanks to
@Melanie
for that info! But I note that this should also be reflected in the aforementioned support article.
Question 2 - small quantities and cash
In the case of bankruptcy, how is gold handled at quantities less than 1kg?
The aforementioned support article does state you would "receive your precious metals balance in physical gold or the equivalent value of your metal", but this is unclear. Would we receive a mix of physical gold and cash? For example, would you get physical gold only if you have more than 1kg, and any fraction of 1kg would be in cash? Would the cash be sent via wire transfer? Or would you receive gold coins up to a certain number of grams? I understand that "payment to you is assured by a court appointed administrator who would complete the winding-up process", but it would be helpful to know what process has been outlined for the liquidation scenario.
Question 3 - Brinks vault implications
In the case that the user is to be reimbursed with some amount of physical gold (be it 1kg bars, or coins, or GoldCubes), how will he/she receive it? Does the user become a client of Brinks at that point? Is that a "global" client, or a client of the local Brinks vault? Or do you have to go to pick up your gold? Or is it shipped to the user? This is an important point, because since Brinks needs to be paid for storage, the user will need to start to pay for this to not risk any confiscation of his/her gold. And if you need to go pick it up, it obviously becomes expensive if one's gold is halfway across the world. I'm sure most users (myself included) have no idea what it even costs to be a client of Brinks on your own. Some clarity on this issue would be extremely useful.
Question 4 - paying for insolvency
Apart from liquidation of BitGold Inc. assets to pay the necessary costs related to bankruptcy (e.g. the stuff mentioned above, like shipping gold to users, etc.), are there any other funds to deal with this?
e.g. does BitGold Inc. hold some sort of insurance that would pay out to deal with all this in the case of bankruptcy? Or are part of BitGold's fees placed into some sort of "liquidation fund" to deal with these potential costs? If BitGold is bankrupt, I assume there won't be any money left to ship gold or pay for any further Brinks vault insurance, so this would have to come from "somewhere", and the question is "from where?".
Final thoughts
While I do appreciate any answers from BitGold staff as posts here, I think that these are important issues that need to be specified either in a new, dedicated bankruptcy support article, or an extensive update to the
aforementioned support article
to include further details.
It goes without saying that all of us users sincerely hope that the above scenarios never take place and that BitGold simply becomes a huge success! But just as one takes out life insurance "just in case", a plan for the worst is very important.
Thanks!