Home
›
About Goldmoney Products
Physical Gold Shipping Prices 79Au197
Posts: 4,047
Gold ✭✭✭✭✭
@Melanie
What is up with the physical gold shipping prices?
On Monday the Redemption Fee and Shipping Charges were $19.20 USD and $8.33 USD respectively.
Today they are $20.12 USD and $15.94 USD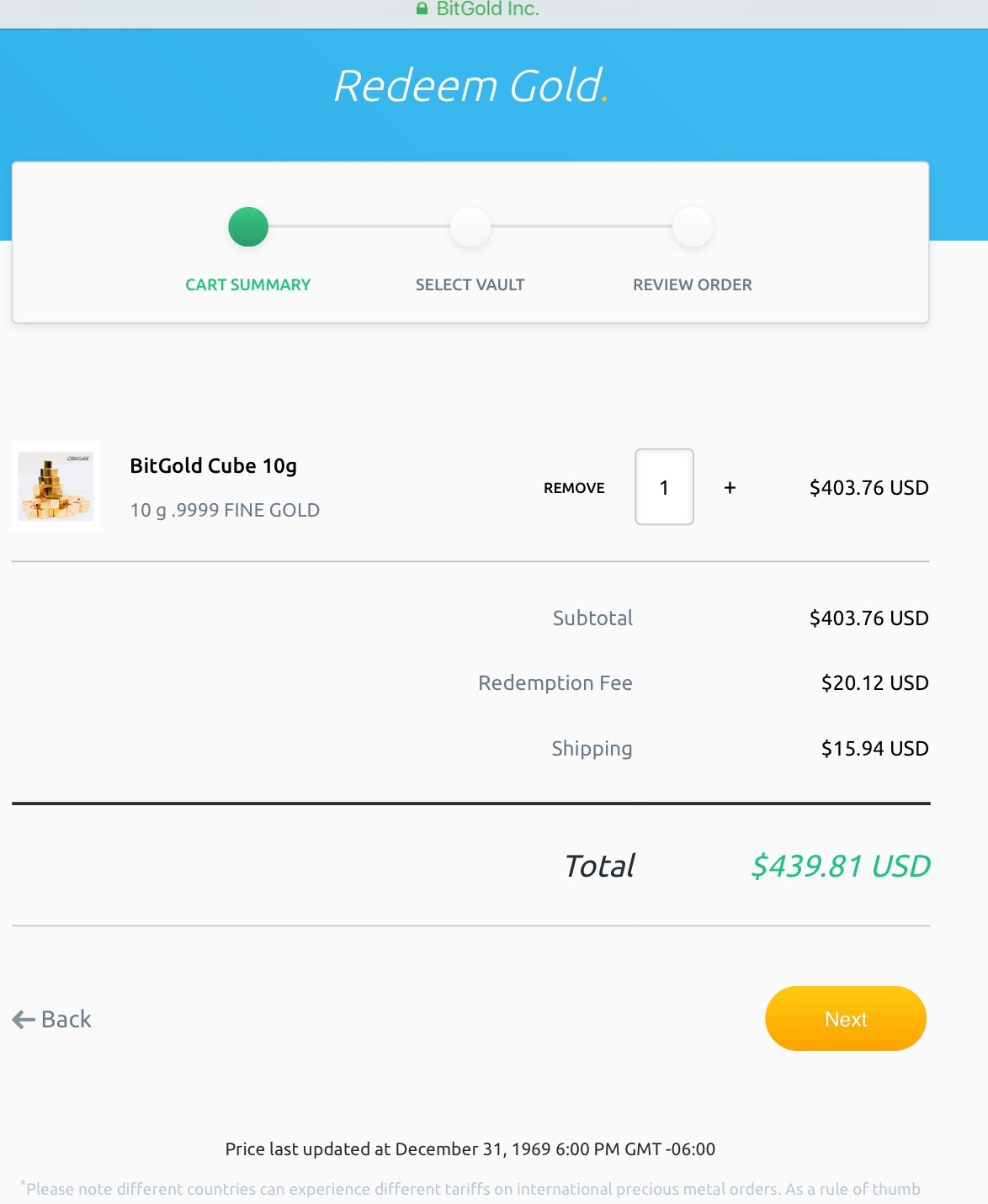 What's the deal?
PS … Date stamp at bottom of the shopping CART SUMMARY page still says December 31, 1969.
The GAU price in January 1970 is about $1 USD.
Tagged: